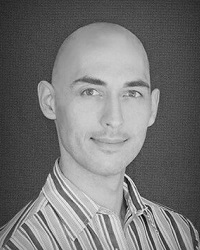 Sam Rostum is a co-founder of Bytown Consulting and is a member of the senior leadership team. He is also currently a founder and consultant at Rostum Consulting, a professional consulting firm with specialized offerings in strategic management, governance, financial management, leadership development, project management, and business process improvement.
Sam was previously a senior manager at JDSU Inc., where he led a multinational engineering team pushing the boundaries of wireless network design and development. He has also previously worked as a principal strategist and Executive in Residence at Wavefront, one of Canada's preeminent high-tech business accelerators, where he helped companies achieve commercial success and accelerate their growth, both at home and abroad. Sam has previously held senior management roles in technology, strategy, and finance with extensive entrepreneurial and advisory experience throughout Canada, the United States, New Zealand, and China. Past clients include Vodafone, Dell, JDSU, Wavefront, Fonterra, several domestic and international health boards, hospitals, and healthcare agencies, numerous successful Canadian startups, federal government departments, and crown corporations.
Sam is a graduate of Princeton University (Bachelor of Science in Electrical Engineering) and Queen's University (Master of Business Administration), where he finished in the top 10% of his class. He has also earned qualifications as a Certified Management Accountant (CMA), Chartered Professional Accountant (CPA), and as a Six Sigma Black Belt. Sam grew up in Canada's Capital Region where he completed his schooling in fully bilingual English/French classes. He now calls the beautiful city of Vancouver home.